Real ingredients for real clean skin.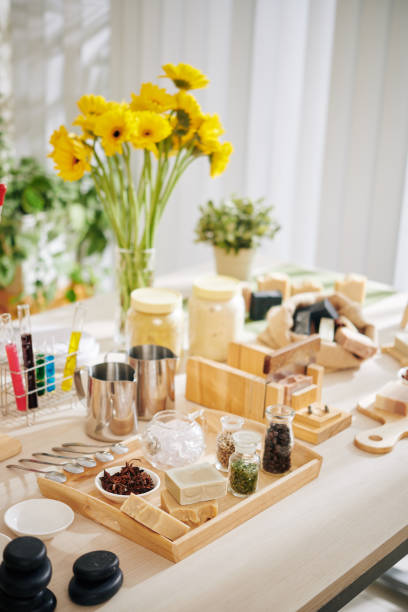 Join us for our Soap and Skincare Workshops!
Join our DIY workshops to learn how to create beautiful handmade soaps, luxurious body scrubs, moisturizing body oils, nourishing face masks, and more!
SIGN UP FOR CLASSES
Our Best Sellers
Your new favorite soap scents are waiting to be discovered. Start with a tour of our most popular artisan soap bars.
Read What Our Customers Are Saying...
We take celebrating your skin seriously and want you to be happy! We're proud and honored to have received so many positive comments! See what our customers have to say about us!
Let customers speak for us
An awesome experience!!
I had an amazing time at my soap making class with Gabrielle. In addition to being professional and knowledgeable, Gabrielle made the class entertaining. I cannot wait to start my private lessons with her. Thanks Miss Gabrielle!!
Smells Great!
I absolutely love the scent! My skin feels incredibly soft and pampered after using it! It's definitely a must-have for anyone looking to elevate their self-care routine. It's a great product. I highly recommend it!
FEATURED IN
We captured their attention and celebrated the journey of Stella & Throne Soapery in bold print! Check out our recent magazine features!
Exploring Life & Business with Stella & Throne Soapery
Voyage Tampa Magazine | Local Stories | December 2022
Read More